Flat Bay Project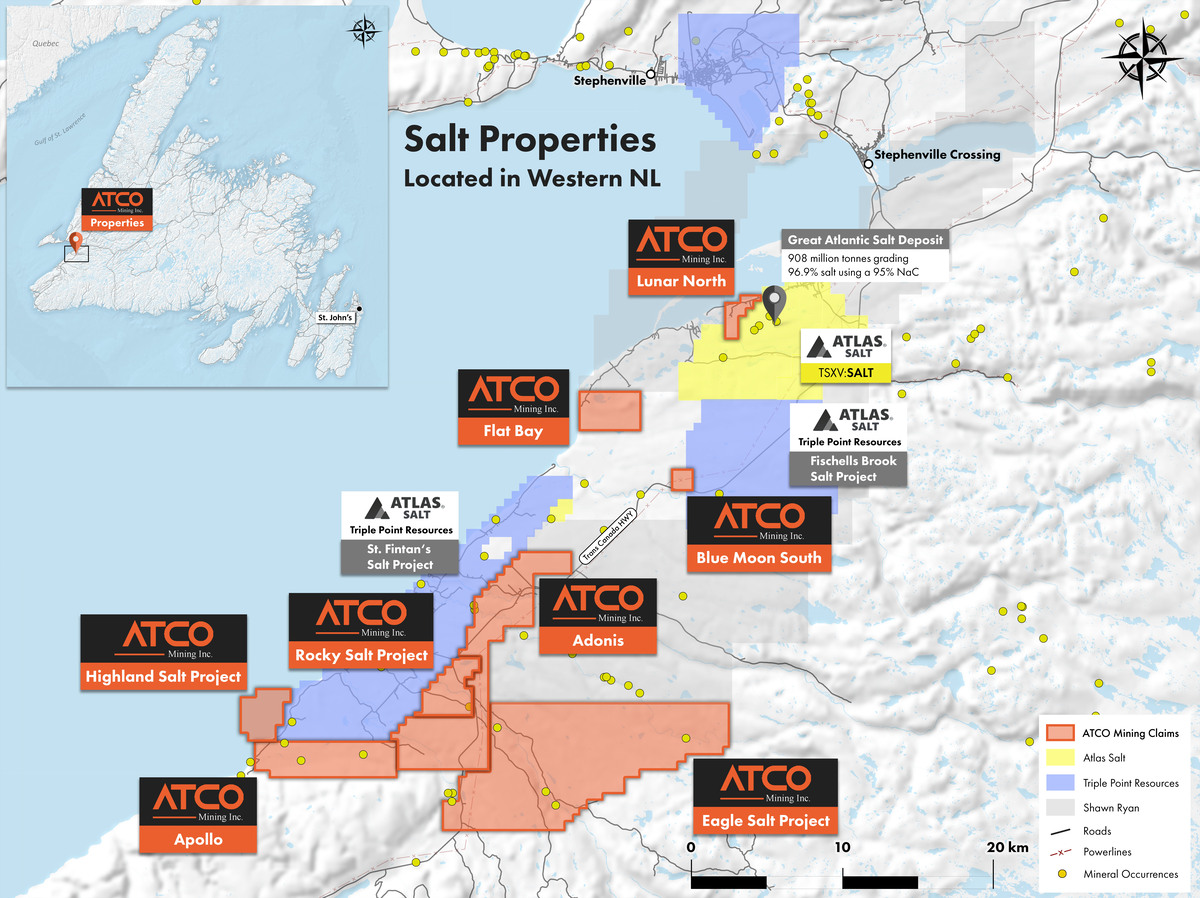 100% owned by Atco
The Project consists of one license, totaling 1,000 hectares.
The Project boasts a historically mapped gravity low, which suggests the presence of a salt dome at depth. The Company plans to reinterpret a 2013 government-funded airborne gravity survey and a historical seismic survey that covers the target area. The information will be used to guide additional exploration with the goal of defining a salt dome structure.
With the newly acquired Project, Atco will control eight projects in the region, for an aggregate of 21,450 hectares. In comparison, Atlas Salt's spinout company, Triple Point Resources, currently holds approximately 22,599 hectares.